Finding good quality childcare can be a difficult task for parents. Having worked in a variety of these settings, as well as using them as a parent, I have seen them from both sides. 
But how do you decide where to go and which provision is best?
The finances will almost certainly be a factor as will the times you need the children cared for. Early hours childcare is often required to enable us parents to work, and many settings don't offer this.
Types of provision
Childminder: 
An Ofsted registered professional, who look after children in their own homes. They offer a flexible service, caring for children aged from birth to sixteen years. They can have more children if they work in partnership with other childminders or assistants and would usually have their own children there as well.. The service offered is unique to each family's needs and many childminders provide evening, weekend and school holiday cover.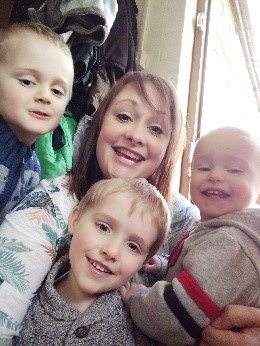 Nanny: 
A private carer which look after children in the family home. They can fit in with unusual hours and working patterns. They can register with Ofsted on the Voluntary register, to allow families to take advantage of tax credits. They could be hired through an agency or privately and could have the option of living in or out.  It's a very flexible option and could be really beneficial if both parents work long or irregular hours
Day Nursery: 
...can care for children aged from birth to five years and usually offer day care from 8am to 6pm, for most of the year. A nursery environment will help your child socialise and interact with others. All day nurseries will be registered with Ofsted and inspected regularly. You can view inspection reports by visiting www.ofsted.gov.uk  
There are lots of things to look out for and to remember to ask when you visit or meet your child carer and don't be afraid to ask a list of questions you've prepped. Most of all though, I believe go with your instincts. If it doesn't feel right then it's probably not the one for you. If you get a good feeling about the person, and you walk away relaxed and comfortable then book a trial or a 2nd visit and take it from there.